Sweet n Savory has been satiating appetites of beach goers, locals and visitors alike for years. encore readers likely know them for their rockin' breakfast, lunch and dinner menus, but they've been pouring glasses of fine wines for a while now, too. Their bar is an ongoing project of expansion, and every Wednesday night they hold a complimentary wine tasting from

5 p.m. – 6:30 p.m.

They've even brought on wine manager Devin Ryan to curate their expansive selection. Ryan took some time to give folks a sip of his passion and wines at SNS.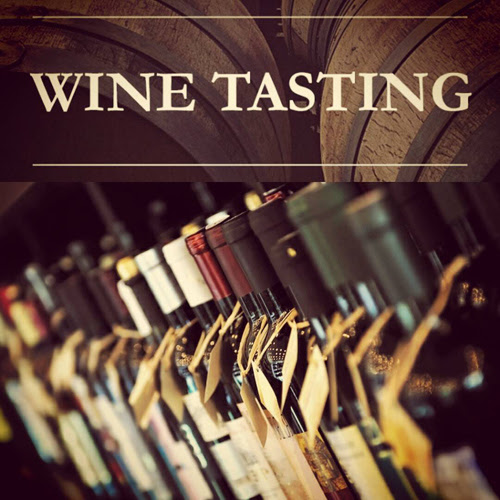 encore (e): Tell readers a little more about your knowledge and passion for wine.
Devin Ryan (DR): Recently, owner Rob Shapiro offered me the job as his wine manager, which I could not pass on. After working in the industry for over 19 years and working with wine the past 12, I found it is something I will be able to learn about for a lifetime. My knowledge has come from trying wine after wine and attending many tastings. I love to broaden our guests' palates, turning them on to new things. We have over 700 selections, and you have to bring some serious energy and passion to it.
Not all wines are going to sell themselves. The recognizable name brands will; however, the wines I want on my list are those I have to work to get on the guest's table. I love the experience of bringing up guests' expected limitations on what wines they typically drink. Seeing a genuine smile from a guest, family and friends after they taste a wine is a great feeling.
e: Have you received any sommelier training?
DR: I have not up to this point. It is coming though. I constantly study, blind taste, take practice exams, and try to increase my knowledge on a daily basis. Working in high-end restaurants for over a decade has given me the ability to improve my knowledge. In a given week, I may try up to 100 different new wines.
e: How is your growing emphasis on wine, tastings and such being incorporated into your menu? What are some of your suggested pairings.
DR: As our emphasis on wine continues to grow, it is providing new, exciting dining options. Executive chef Andrew Stanley has a continual rotating portion of the menu called "Chef's Creations." Every entrée choice comes with a suggested wine pairing. The most recent addition is local flounder stuffed with broiled lobster, finished with a citrus and roasted red-pepper beurre blanc. The wine pairing is an absolute gem: Clos du Chateau Puligny-Montrachet. The wine is truly a perfect chardonnay from Burgundy, France. I would say the flounder is our most popular dish and the Puligny-Montrachet is our hottest wine by the glass.
e: What are some examples of upcoming themes for your free wine tastings and why did you choose them?
DR: Upcoming themes include "Got Beef?" French rosé, wines from South Africa and cabernets from various California AVAs. "Got Beef" will be big, bold wines you would want a juicy piece of prime rib or ribeye with.
The rosé tasting is simply because it's a great wine. Yeah, it is a hot wine right now—you might even say "trendy"—but we were pouring it at our tastings before anyone else.
South African wines can be intimidating to most. There are some phenomenal wines coming out of that part of the world right now.
The California cabernet tasting will show how wines from one state can vary tremendously. We also offer $4 off our Chef's Creation menu in addition to the free tasting.
e: Tell us more about your bar expansion and what customers can expect with those plans.
DR: Our bar and even other parts of our restaurant are currently having a complete overhaul. We seek to not only have an award-winning breakfast, great lunch and fantastic food at dinner, but we would love to see more of an after-work crowd drinking martinis, new beers and beautiful wines. We would love to bring everything up a notch. From the décor to the actual wine list, there are a ton of changes underway. I'm excited about them and we are planning on taking the wine list from its current count of 700 selections to over 1,000!
e: Are you planning anything with craft beer at all, such as tastings, specialty taps, etc.?
DR: We are tossing around some ideas on craft beer. Not only do I love wine, I love a great brew. We have 16 beers on tap, eight of which are dedicated to North Carolina beers on a rotating basis. Don't forget our sister restaurant, The Pub at Sweet n Savory, which is located directly behind us. The Pub has 32 beers on tap, and they are constantly bringing in great selections with the best burger in town and great live music.
e: What is your favorite wine to drink right now and why?
DR: Oh, man—what a tough question! I can't really say I have a favorite. When the opportunity presents itself: first-growth Bordeaux from France with some serious age. I tend to drink wines from California, specifically of the 2012 vintage. It was a spectacular year for grape growth there, with ideal conditions to produce grapes of excellent quality. There are some great ones that won't cost an arm and a leg. If I had to pick my favorite wine to drink right now: Peter Michael Cabernet Sauvignon Oakville Au Paradis 2012. It's silky, and on the palate has red and dark berry flavors that appeal to me. Quite a few publications have named it number one recently. Owner Rob Shapiro's current favorite wine is the Puligny-Montrachet.
e: Is there anything else you'd like to share with our readers about ongoing plans for 2016?
DR: It's not really known we also sell wine in a retail sense. The guests who do know about the option revel in the fact they really can't get wine any cheaper in town, whether picking up a few cases or enjoying dinner inside the restaurant. If you buy a case, we even throw 15 percent off the case price.
We have a three-year plan to make wine accessible and affordable for the guest. We don't want to make the guest feel like they got ripped off on a bottle. We aim to make it an affordable place to drink a great bottle of wine.
We are also planning VIP dinners for a different experience with multiple courses and visits from chefs tableside to explain the food—and even prepare it in front of you. Also, look for us on all social media outlets, Twitter, Facebook, Instagram—and we are about to start a Snap-Chat account to give guests an immediate inside look at what's happening here.
Photos courtesy of Sweet n Savory at 1611 Pavillion Place. Stop in for free wine tastings every Wednesday night from 5 p.m. – 6:30 p.m. For more information, visit www.sweetnsavory.cafe.